The perfect window for one room might not be the perfect window for another. Each operates a little differently. Here we'll help you understand the difference between them and why and where you might want to use one over another.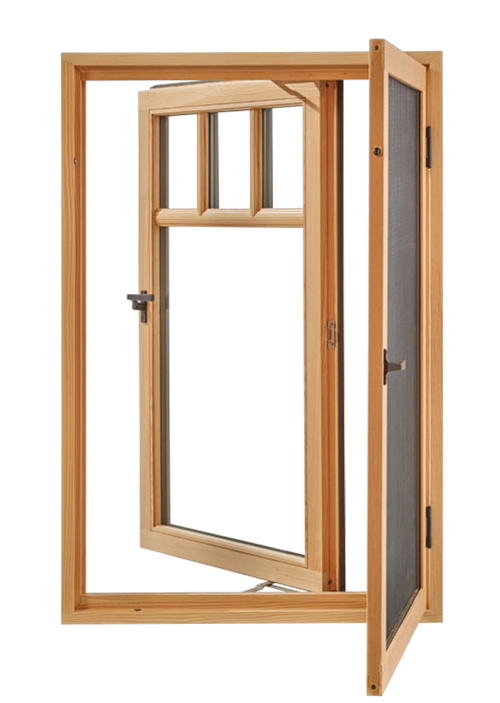 For top-to-bottom unobstructed views and wide-open ventilation, you can't beat casement windows. They're hinged on the side, and the entire sash swings outward to open. Operated with a crank handle or pushout style, their clean lines, smooth operation, easy cleaning, and great energy performance make them a favorite around the country.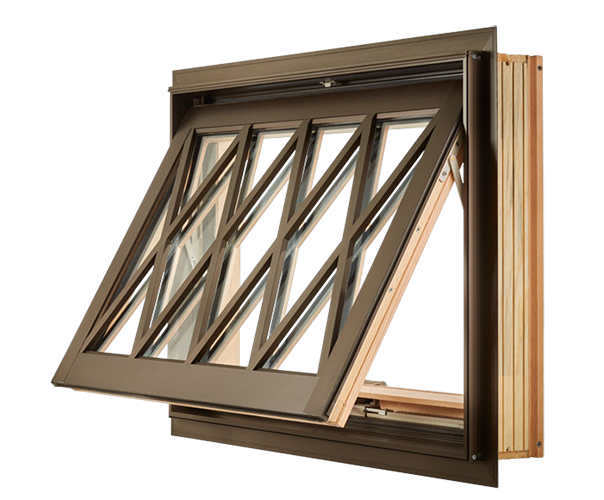 A great choice when you want the fresh air of an open window even if it's raining. They can be used alone or in combination with other window styles. They are most often stacked, combined in a grouping, or placed underneath a large picture window to provide ventilation. To operate them, choose either a crank handle or pushout style.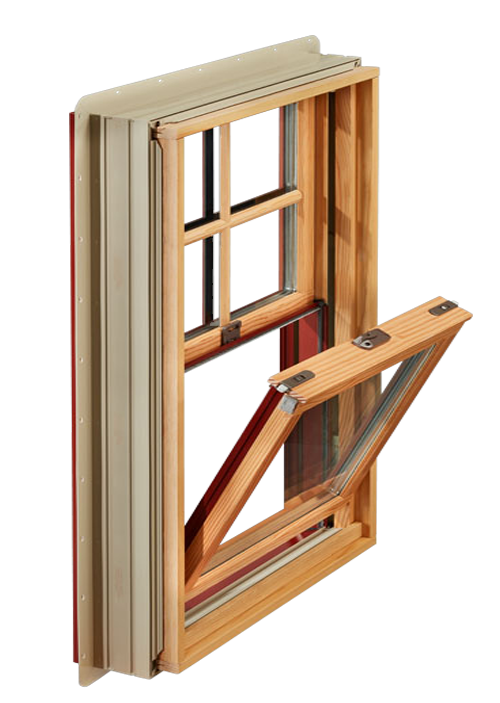 Our most traditional and our most popular, double hung windows can open from the top or bottom. Many of the newer models are designed with two sashes that both tilt in for easy cleaning. They're also available as a single hung window with the top sash non-operable.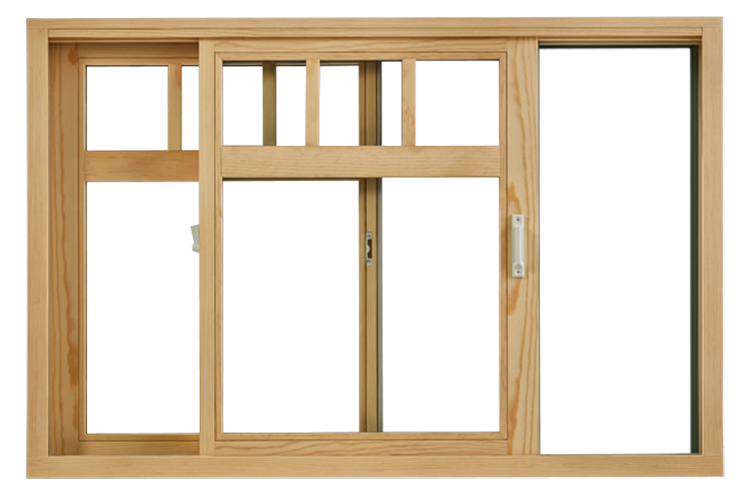 For a unique, slightly more contemporary look, or if you're concerned about space, try horizontal sliding windows. They're a good alternative for locations where you don't want the sash of an open casement or awning window in the way—on your deck or walkway, for example. But beyond the practical reasons, many people simply prefer their clean lines and smooth, gliding operation.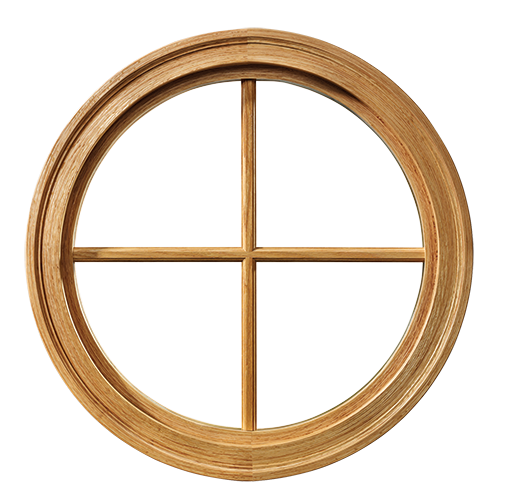 Special window shapes can give your home a unique individuality. It could be a large picture window, transoms stretching from wall to wall above a bank of patio doors, or an arched expanse of glass that seems to light up an entire home. Geometric shapes and direct glaze rectangular windows can be used alone, or combined with other windows or patio doors to give any home a look that's truly exceptional.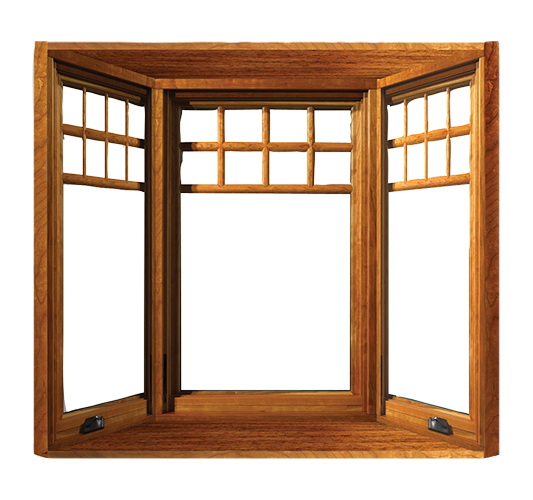 Bay and bow windows can make a room seem larger. With their multi-unit configuration, they create the feeling that the great outdoors is actually part of the room. A bay usually consists of a large fixed window between two casement or double hung units. A bow consists of several casements or double hung units mulled together, creating a smooth arc or bow.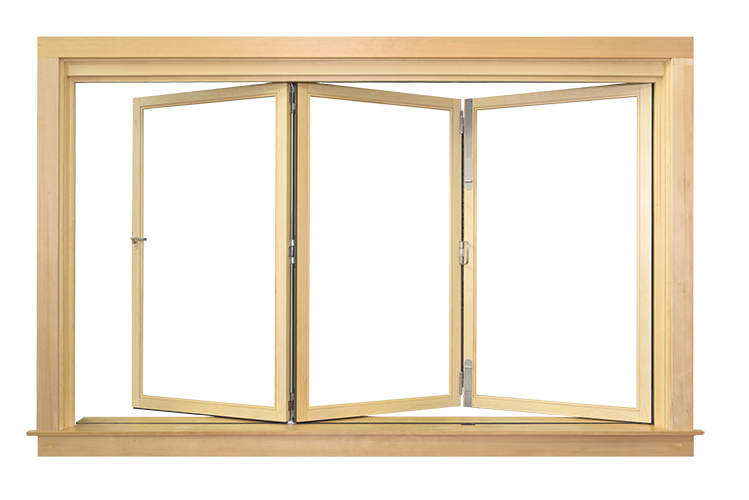 If you want to truly blur the lines between interior spaces and the great outdoors, bi-fold windows are for you. Most often used to create a pass through to an outdoor living space, bi-fold windows stack to one or both sides of an opening to turn a wall into a moving masterpiece. They can be configured to swing in or swing out, and even go around a 90-degree corner.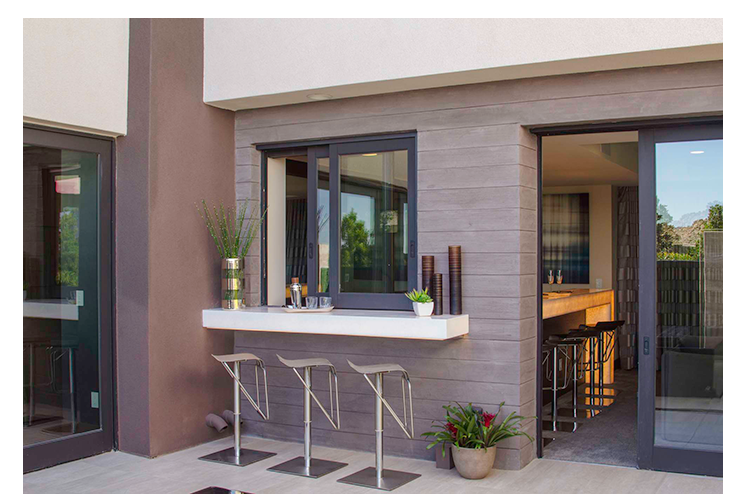 Similar in effect to bi-fold windows, but operated differently, multi-slide windows can slide in one direction or both directions, stacking neatly on the sides of an opening, or completely disappearing into a pocket in your wall. They can also turn a 90-degree corner into a remarkable feat of engineering. Many have chosen our multi-slide windows to create an expansive pass-through area in a kitchen or entertaining space.
Where Can I See Windows & Doors In Person?